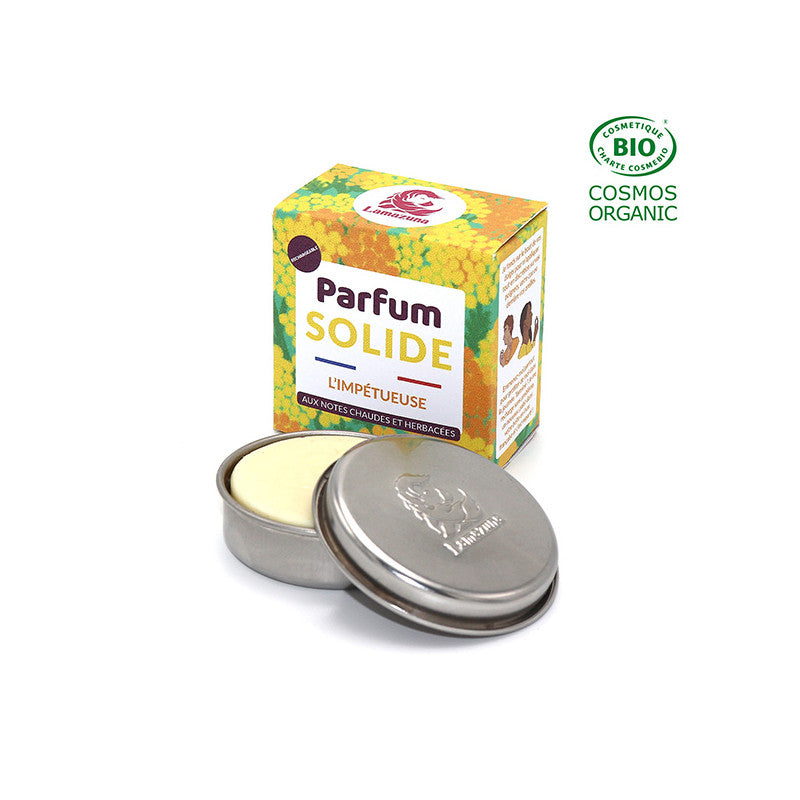 Ilmvatn í föstuformi - Impetuous
The only mysterious thing about this solid perfume is its name – as the formula is 100% naturally derived!
Made with a base of organic cocoa butter and organic carnauba wax, Impetuous reveals intoxicating warm and herbaceous notes with fig, mimosa and cedar.
Make summer last a little longer... Feel the grass beneath your feet and the sunset on your skin, as you breathe in the scent of fruit trees. Impetuous lets you enjoy that summer feeling any time of the day, because you can take it with you anywhere in its stainless steel tin! Now you can change your habits and take a new, greener approach to perfume!