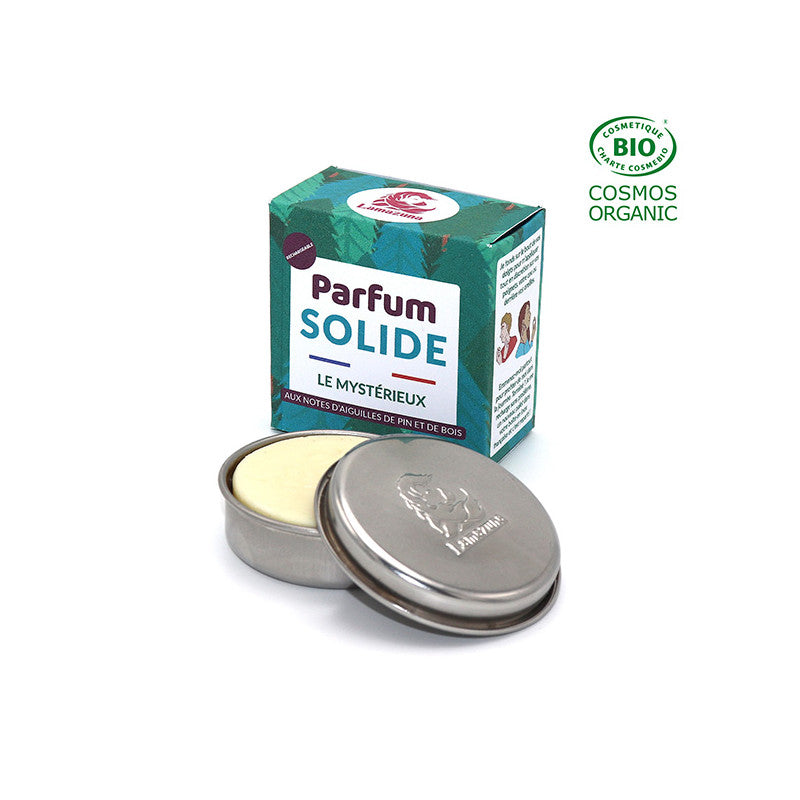 Ilmvatn í föstuformi - Mysterious
The only mysterious thing about this solid perfume is its name – as the formula is 100% naturally derived!
Made with a base of organic cocoa butter and organic carnauba wax, Mysterious reveals fresh and woody notes that transport you to the heart of a forest – a place where you can connect with the earth.
Our Mysterious solid perfume immediately conjures up autumn walks surrounded by the scent of fir trees, pine needles and wood. And because you can take the stainless steel tin with you anywhere, you can breathe in this scent any time of the day! Now you can change your habits and take a new, greener approach to perfume!