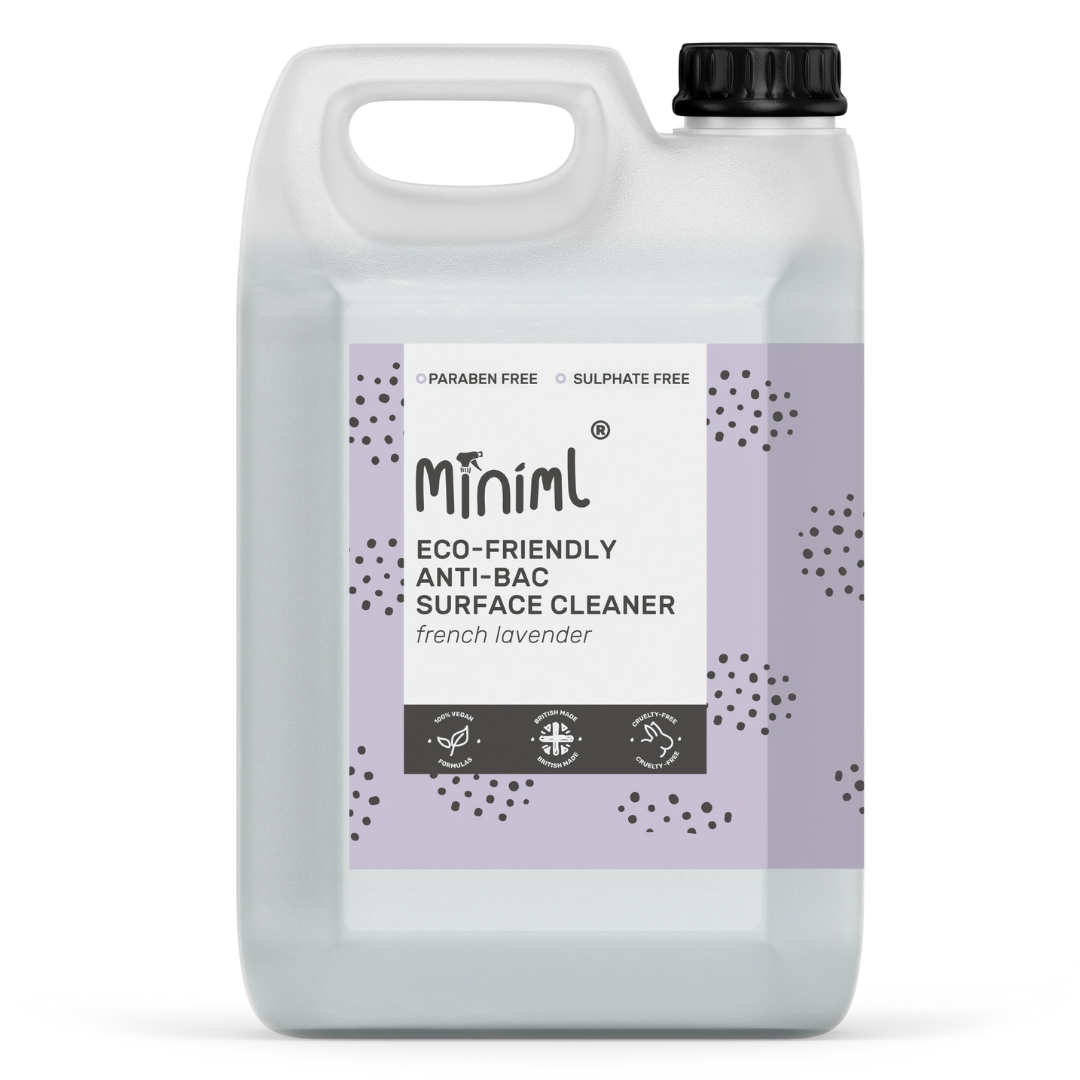 Anti bac yfirborðshreinsir
Works to easily lift dirt and grime on any surface. This one really is an all-rounder and is super quick to remove all the nasties that build up around your home or business. Knock 'em dead!
Tested and approved to the standards laid out in BS EN 1276, BS EN 1650 and BS EN 14476, which are the European Standards for Bactericidal, Virucidal, Yeasticidal and Fungicidal activity.
Eiginleikar
Öflugur á fitu og óhreinindi.

Bakteríudrepandi.

Prófað og með samþykkt EN 1276, EN 1650, EN 14476.
Umhverfisvæmn

Vegan og cruelty-Free.

Án: VOC's, chlorine bleaches, solvents, lanoline, sulphates, parabens and phosphates.
Safe for septic tanks if used as directed.
Safe to use on all soft and hard surfaces.
Bulk refills collected, cleaned and refilled.
Made in Yorkshire, UK
AREAS OF USAGE
Appropriate to use on all internal and external surfaces. Great for any room in a house or business i.e. kitchens, bathrooms, door handles, handrails, etc.
Innihald
<5% Non-Ionic Surfactants*. <5% Amphoteric Surfactants*. Parfum. *Denotes plant or mineral origin. **Water from The Yorkshire Moors.